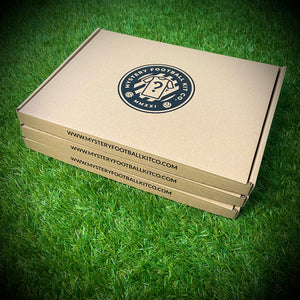 Premium Men's Mystery Jumbo Box(x3 Shirts)
Looking to kick start your football shirt collection with a bang or, just looking to add a few new additions to your current collection? 
The Premium Mystery Jumbo Box will stand you in good stead then. 
This Mystery Box includes 3 brand new football shirts. We guarantee that these shirts have never been worn and is 100% authentic. The shirts could be a club or international side from anywhere and any league in the world. But what you will get remains a mystery.

So what will the box select for your collection? 
*If there are any teams, clubs, or countries you want to avoid just let us know in the instructions box at checkout*