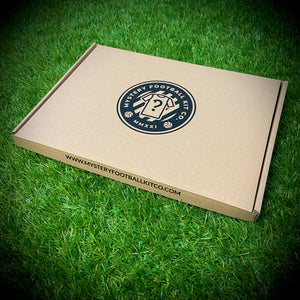 Men's Mystery Football Shirt Box
Looking to build your football kit collection with something exotic, limited edition, or just different?
Then the Men's Mystery Box has got you covered.
This Mystery Box includes one brand new football shirt. We guarantee that this shirt has never been worn and is 100% authentic. The shirt could be a club or international side from anywhere and any league in the world. But what you will get remains a mystery.
So why not see what the box decides for you?
*If there are any teams, clubs, or countries you want to avoid just let us know in the instructions box at checkout*